Dental Crowns and Dental Bridges
Our doctors at Gables Perfect Smile only use the best materials to assure that our patients' smiles always look their best. This is true for dental crowns and dental bridges as well. Our doctors only provide patients with the best technology, procedures, and care during every appointment. Dental crowns and dental bridges are simple ways to improve the appearance and functionality of your teeth. Whether you just need one crown, or you need a set of bridges, our doctors are here in your Miami, Florida office to deliver you with unparalleled results.
Dental Crowns
Dental crowns are known as tooth-shaped 'caps' because they cap over a tooth. This crown can restore a tooth's size, shape, strength, and improve the overall appearance of the tooth. Dental crowns are used for a variety of reasons, which include:
Protecting a weak tooth from decay.

Holding a cracked tooth together.

Restoring a worn tooth or a tooth that is broken.

Supporting a tooth that had a large filling. This is to ensure that decay does not ensue.

Covering teeth that are severely discolored.
Our doctors use porcelain based dental crowns for the best look and feel for dental crowns. Because of the porcelain material that is used to create dental crowns, there are usually no issues with gum swelling or inflammation from the dental crowns. As always, our doctors pay careful attention to each of our patients to ensure that dental crowns look natural and make your smile shine at its best.
Dental Bridges
Dental bridges are used to literarily bridge the gap between teeth. A dental bridge is made with two crowns for the teeth on both sides of the gap. There are the two anchor teeth and a prosthetic tooth that is in-between the two. Dental bridges can be supported by natural teeth or by dental implants. The most common uses for dental bridges include:
Restoring the natural look of a smile

Restoring chewing functionality

Restoring speaking ability

Maintaining the shape of the face (no sunken in appearance)

To distribute the force of a bite evenly across all teeth

To prevent other teeth from drifting out of position (occurs when teeth are missing)
Like with the dental crowns, our doctors take the time to carefully craft a dental plan that works for you. Your dental history, x-rays, and preferences are all taken into account to ensure that your results will best suit your needs.
Dental Crowns, Dental Bridges, and Your Smile
If you have been searching for a solution to your worn-down or broken tooth, then look no further than Gables Perfect Smile. Our doctors will take every measure possible to assure you that you have the best results when it comes to your dental crowns and bridges. For more information about our procedures, contact our Gables Perfect Smile office. Today is the day that you should start smiling, learn how now!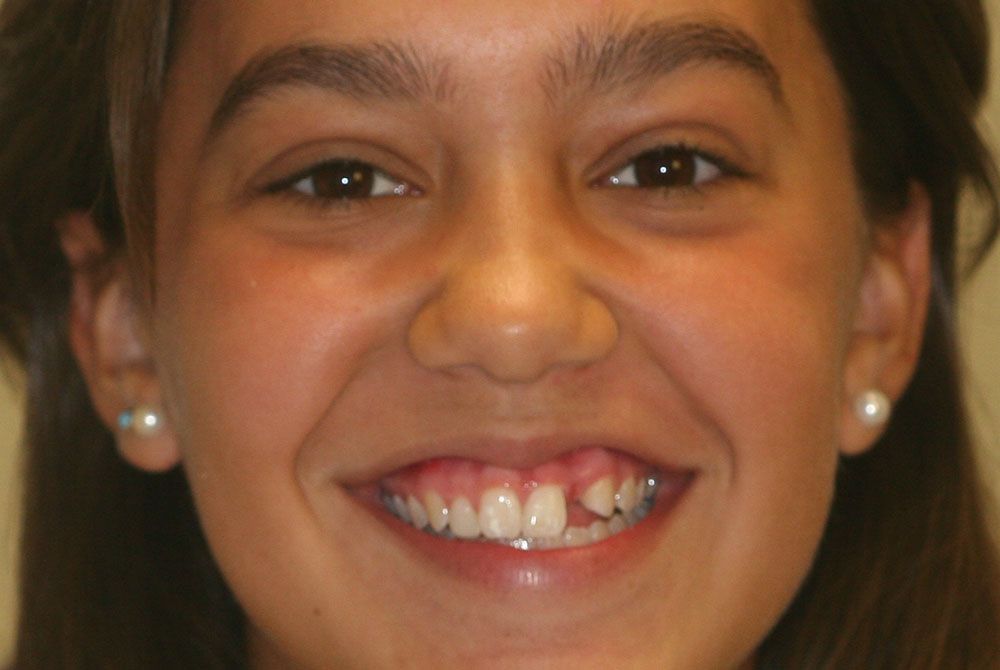 Implant Crowns and Bridges - Before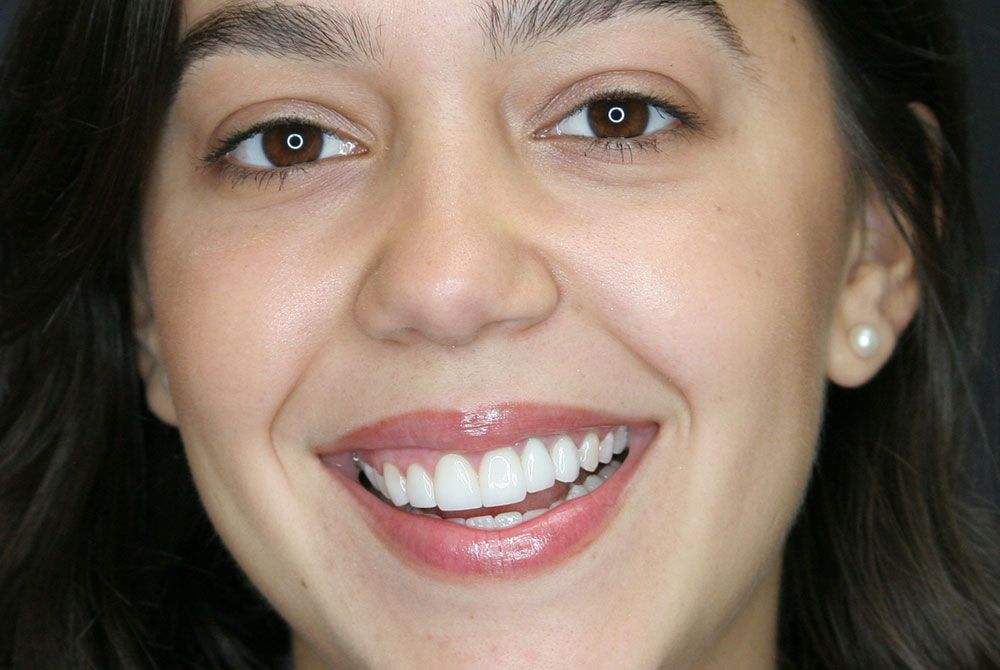 Implant Crowns and Bridges - After