Coral Gables and Miami Beach
​​​​​​​— Dental Implants
Perhaps you feel self-conscious and hide your smile due to missing teeth, or maybe your dentures don't feel secure and you have trouble chewing. If you are missing one or more teeth and want a more permanent and natural-looking tooth replacement solution than dentures or bridges, then dental implants may be the right choice for you. At Gables Perfect Smile in Coral Gables, near Miami Beach, dental implants are placed by our experienced and knowledgeable implant dentists.
What are dental implants?
Dental implants are titanium posts that are surgically implanted into the jawbone to act as a replacement for tooth roots. During the healing process, the jawbone fuses to each titanium post, creating an extremely stable foundation for a natural-looking artificial tooth. At our practice serving the Miami Beach and Coral Gables area, dental implants are available in many types and sizes to fit each patient's specific needs.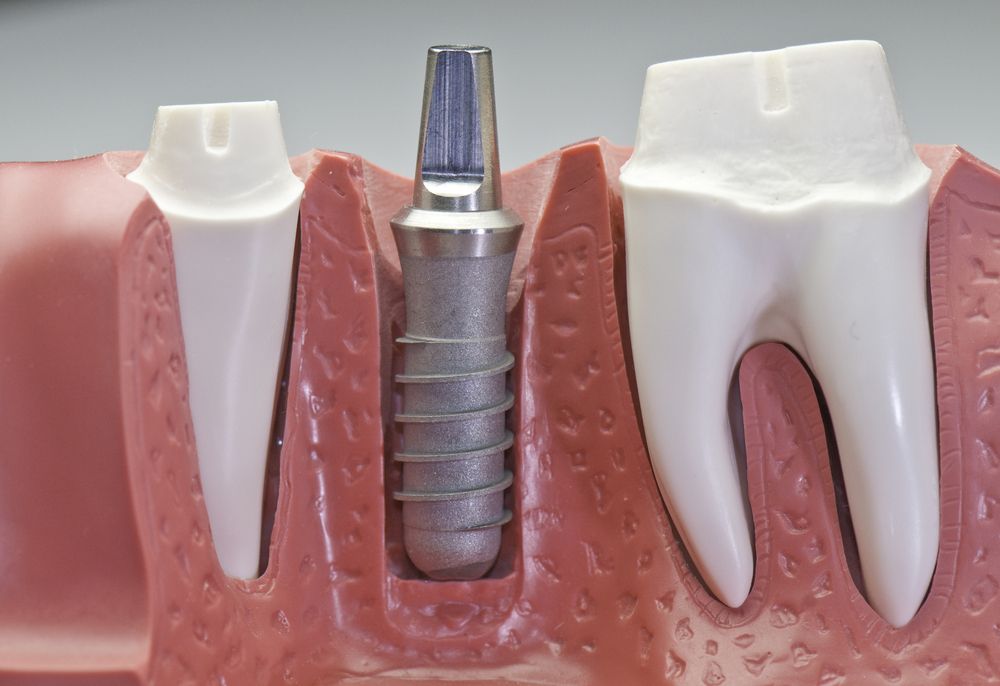 Benefits of Dental Implants
Compared to other tooth replacement options, such as bridges and dentures, dental implants look and function much more like your natural teeth. You can chew, speak, and laugh with confidence because there is never a risk of the dental implants moving or of clasps showing. Because the implant post integrates into the jawbone, they also prevent future bone loss and gum recession that is associated with missing teeth. Unlike bridges that depend on the adjacent teeth for support, dental implants don't affect other teeth. In addition, dental implants can often be placed immediately after a tooth has been extracted. Dental implants are also very versatile. In addition to replacing a single missing tooth, dental implants can also be used to:

Replace several missing teeth
Support a bridge or removable partial denture
Support a full set of dentures

Our doctors have the skill and training to perform the surgical placement of dental implants, as well as the creation of the natural-looking replacement teeth. Led by Dr. Ospina, who earned a fellowship in the International Congress of Oral Implantologists, our doctors have extensive experience and advanced training in the dental implants process. Contact our Coral Gables practice, near Miami Beach, to learn more about dental implants and to schedule an evaluation to learn if they are the right tooth replacement option for you.
Implant Case Studies

Implant Dentisty - Before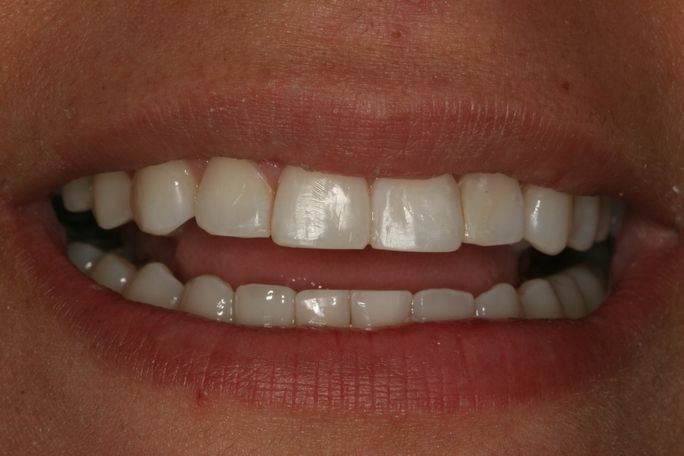 The Dental Implant Placement Procedure
An initial consultation and examination at our Coral Gables practice is the first step in the dental implants process. During this consultation, our doctors will examine your mouth and determine if you are a good candidate for dental implants. If you have good oral health and your jawbone has sufficient healthy structure to support the implants, you are probably a good candidate. If our doctors determine that you are eligible for dental implants, they will then plan your implant procedure. Once your treatment plan has been created, you will have your dental implant posts placed during a surgical procedure performed by our doctors. Typically, a healing period of 6 to 12 weeks will follow the surgery to allow the jawbone enough time to sufficiently fuse to the titanium post or posts. Once each implant has fully integrated with the jawbone, our doctors will attach an abutment. The abutment is used to secure the artificial tooth (crown), bridge, or full denture.
Computer Guided Implant Dentistry
At the Coral Gables practice, near Miami Beach, our doctors plan the placement of dental implants by utilizing a computer-guided method of implant dentistry. This method reduces the overall time of the implant procedure, minimizes post-operative discomfort, and makes the outcome more accurate and predictable. A 20-second CT scan of the patient's mouth is taken at a local imaging center with a helical multi-slice CT. The scan produces images from multiple angles, and these images are used to create a 3D computer image. The 3D images help our doctors visualize the structure of the jawbone and teeth, allowing them to plan the dental implants procedure with optimum precision. The images also help them determine the amount and health of bone that is present in the jaw so that they can decide the best type and size of implant post to use for each patient. Our doctors can determine the exact location for the surgical placement of the implant posts by using the images to fabricate an implant placement guide. In some cases, they are also able to create the replacement teeth before the implant posts are placed. Therefore, the teeth can be placed on the posts during the same procedure.
Teeth-in-an-Hour™
We utilize the Teeth-in-an-Hour™ system from NobelBiocare™, which allows us deliver a full set of dental implants in a single surgical procedure. The NobelGuide™ allows us to establish the exact position and depth for the implants and to create a template for use during the surgical procedure. Through the use of NobelGuide™ and computer-guided planning we can often complete the placement of dental implants in much less time because most of the work takes place during the pre-surgery stage.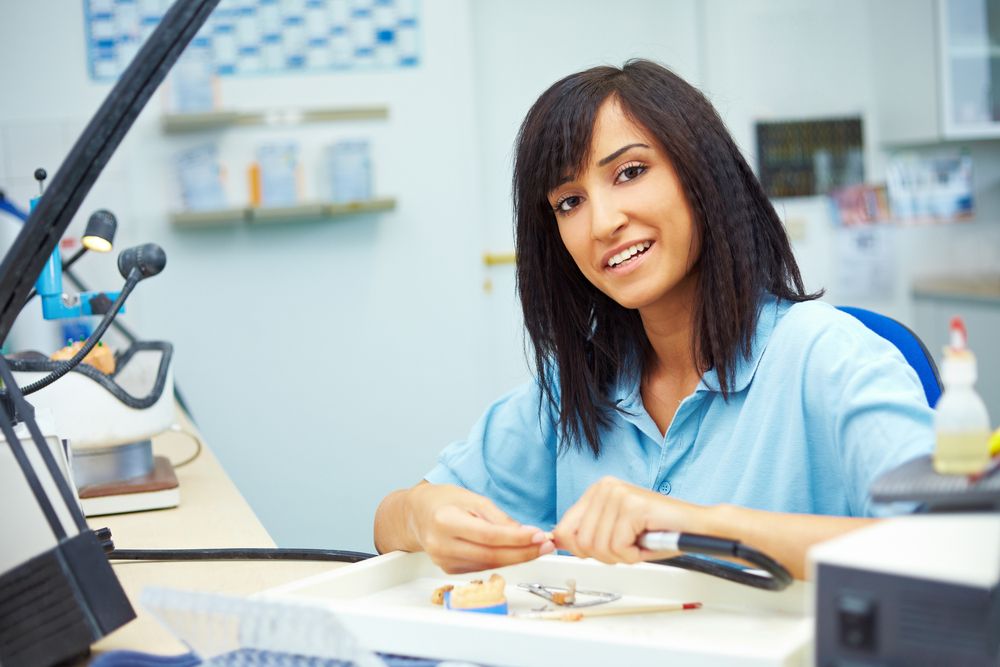 Schedule a Dental Implant Consultation
Contact our Coral Gables dental practice, near Miami Beach to learn more about dental implants and determine if they are the right tooth replacement option for you.