Our Cosmetic Dentists
At Gables Perfect Smile, patients from the Coral Gables and Miami Beach area visits our cosmetic dentist not only for the consistently amazing results our Doctors creates, but also for the skills and dedication to optimal care. Cosmetic dentist Gloria Ospina and associates are ready to help you with all of your cosmetic and restorative dentistry needs.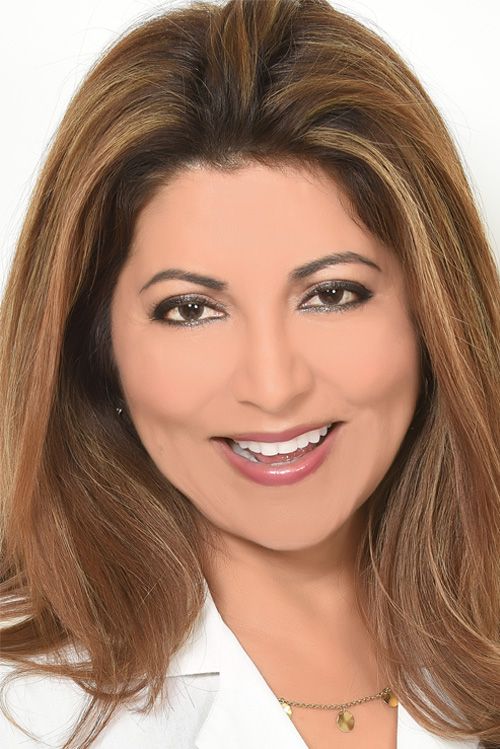 Dr. Gloria Ospina, D.D.S.
Cosmetic Dentist
Dr. Gloria Ospina DDS
Gloria Ospina DDS is committed to providing high-quality dentistry in a personalized and caring atmosphere. Dr. Ospina was born in Cali, Colombia where she aquired interest in dentistry as a young girl. She attended the University of Del Valle where she graduated with honors in dental medicine in 1986. Dr. Ospina went on to complete her training in general and restorative dentistry, and she opened her own private practice in Miami in 1994. Today, her practice in Coral Gables serves the Miami Beach area and includes a team of cosmetic dentists and dental professionals.
Dr. Gloria Ospina received her dental degree at La Universidad Del Valle in Cali, Colombia. She relocated to the United States and received dental accreditation with the Joint Commission on National Dental Examinations in 1991. Based in Miami, Dr. Gloria's practice, Gables Perfect Smile, offers innovative and compassionate care in Cosmetic, Laser, Implant Dentistry and Restorative Surgery. She has extensive training in the use of Digital Imaging, Invisalign, Botox, and Waterlase Dental Laser. Utilizing her God-given skills, Dr. Gloria is supported by her team with the most modern technology and advanced techniques available to ensure that her "Patient Family Experience" is a profoundly positive, comprehensive and seamless personal experience that is safe, efficient, and compassionate, with the overall desire to show that – We Care. As such, she has earned a national and international reputation as one of the leading dental surgeons in Gummy Smile, cosmetic reconstructive surgery. Her multimedia book on "Gummy Smile" is currently being edited and translated into Spanish, Hebrew, Chinese and Russian. She's dedicated to spending as much time communicating and connecting with her patients as she does treating them. By answering their questions thoroughly and explaining any recommended treatment, she believes this helps alleviate any fears they may have. In addition, it makes for better overall patient care. Dr. Gloria is an accomplished Fellow and Certified Diplomat with the International Congress of Oral Implantologists and the American College of Oral Implantology. She has been a co-facilitator at workshops with well-known Implantologists, Dr. Alvero Ordonez and Dr. Michael A. Pikos and has assisted them in numerous implant surgeries. She speaks publicly educating Plastic Surgeons, Dermatologists and the general public on Oral Health and the benefits of incorporating cosmetic reconstructive surgery into the overall Image Makeover process.

Read More About Dr. Ospina's Credentials
Our Dental Staff
In addition to our exceptional cosmetic dentists, our team includes some of the most dedicated and experienced dental assistants and hygienists in the region.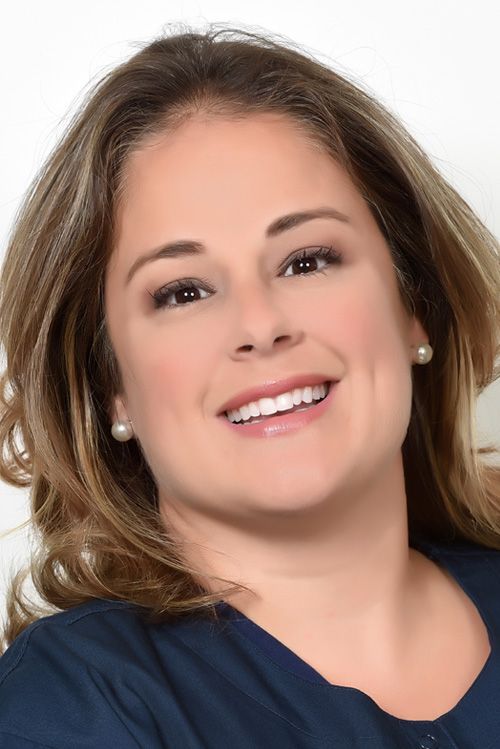 Christie Rossie
Dental Hygienist