Candidacy for Full Mouth Reconstruction
Do you have extensive damage to your teeth and gums? Have you got multiple dental problems that are affecting the function and appearance of your teeth? Perhaps you are frustrated with making compromises about what you eat or are fed up with trying to hide your teeth and smile. If you can identify with any of the above, you may be suitable for a full mouth reconstruction.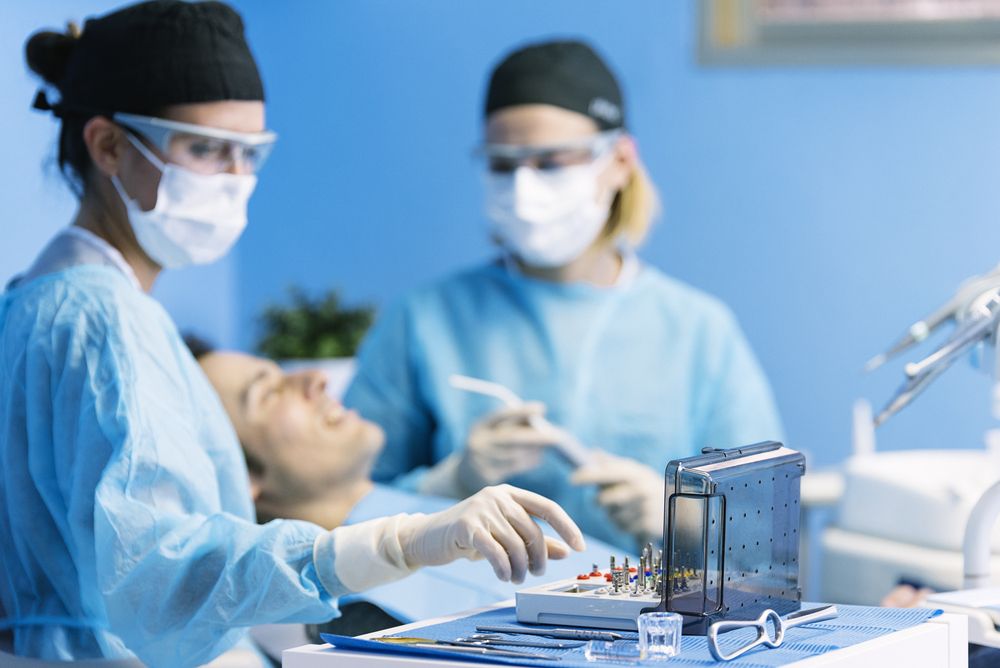 What is a Full Mouth Reconstruction
A full mouth reconstruction refers to a dental treatment program that involves multiple types of dental restorations being combined and customized to meet the unique needs of each individual. Ultimately, you can expect to have virtually all teeth and structures in the mouth reconstructed, with the aim of restoring both the function and appearance of the teeth.
Full Mouth Reconstruction Procedure
A full mouth reconstruction starts with a comprehensive examination of your teeth and mouth, so our dentist can ascertain the condition of your oral health. This examination could include x-rays, photographs and impressions of your teeth. You may also have an orthodontist or periodontist involved at this stage, who can help our dentist accurately plan what restorative treatments are needed to reconstruct your smile.
After giving your teeth a professional-grade clean, the reconstruction procedures can begin. These may include:
Cavity Fillings. Fillings are used to fill small to moderate areas of decay in your teeth.
Dental Crowns. These sit over the top of damaged teeth to restore shape and strength, and can be made in porcelain, meaning that they are very discreet.
Dental Implants. Dental implants are a revolutionary way of replacing teeth that are missing or need extraction because they are severely damaged or decayed. They are secured to the jaw bone using a titanium screw, meaning that they are ultra-durable and secure. Each prosthetic tooth is also custom-designed to look as natural as possible.
Dentures or Implant-supported Dentures. These take the form of a full or partial arch of prosthetic teeth, that can either be secured using adhesive or implant technology.
Dental Bridge. A dental bridge is another way of replacing missing teeth with prosthetics.
A full mouth reconstruction is tailored specifically to your individual needs. This means that the length of your treatment program may vary depending on which procedures you need.

Am I a Candidate for a Full Mouth Reconstruction?
In order to determine if you are a suitable candidate for a full mouth reconstruction, it will be necessary for you to attend a consultation with our dentist. Typically, good candidates have the following dental or oral health problems:


- Missing one or more teeth
- Damage to multiple teeth, such as cracks or chips
- Gums that are swollen, sore and may be bleeding
- Advanced periodontal pocket depth, which would indicate that the patient is in the later stages of gum disease
- Heavy wear to the enamel of the teeth
- Serious staining or discoloration of the teeth
- Receding gums
- Severe toothache
- Loose tooth
- An abscess on your gum
- Chronic pain in the jaw, neck, ear or shoulder, particularly if you are experiencing this in addition to other dental problems described above
If you would like to find out more about what is involved in a full mouth reconstruction, contact us and make an appointment with our dentist to discuss your candidacy.