Many people wake up and say that they are having a bad hair day. Or they will look in the mirror and say that their skin just isn't as clear as they would like it to be. Or maybe, people see their eyes as a little tired this morning. But for others, there is something that greets them in every reflection that they see and makes them cringe—their smile. Your smile says everything about you. It shows if you are happy, if you are excited about what you are doing, and if you are friendly towards other people. If you are hesitating to smile, then others are not getting the chance to learn about the real you.​​​​​​​
"People will stare, make it worth their while"
-Harry Winston



Osmani's Story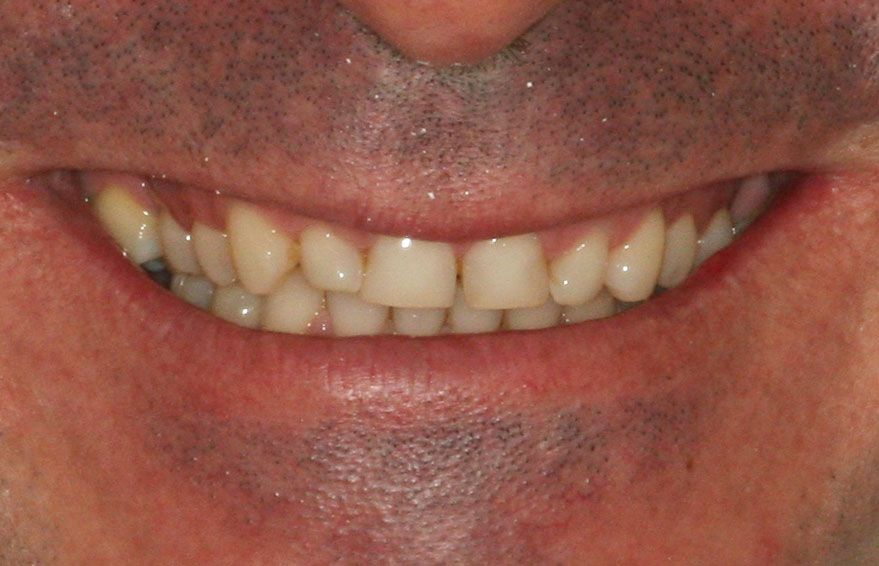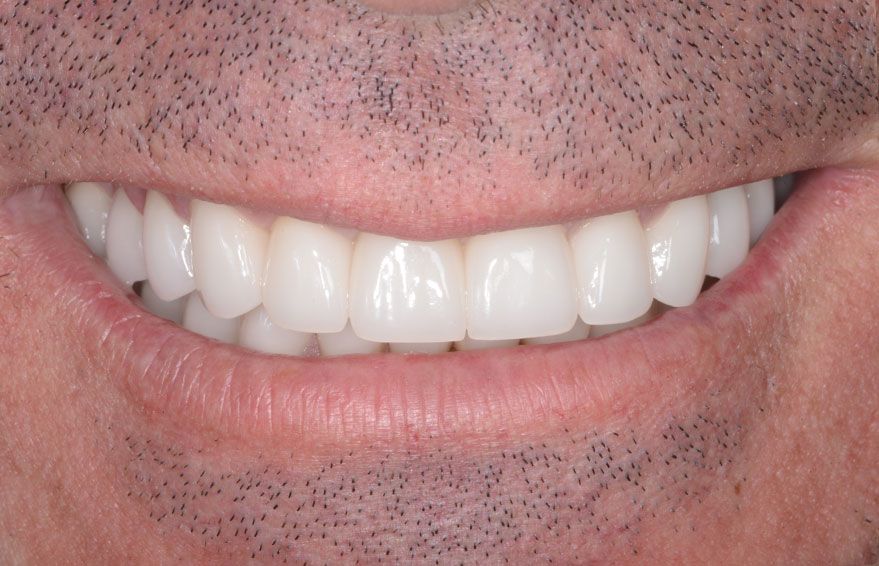 A 45-year-old gentleman always had his dentist which he visited twice a year for his routine check-up and cleaning. He decided to visit Gables Perfect Smile.At that time he never had a comprehensive oral evaluation. Osmani learned a lot out of his first visit, this was the beginning of being concern about missing lower molars, collapsed bite, very small teeth, and big gaps between his teeth. One of the things that bothered him about his smile was that he didn't show his teeth and in a simple conversation barely showed his incisal edges.

Dr. Ospina started his smile makeover using composite material she started building his teeth and diagnosing the best length and thickness of his front teeth. Then designing his gum line using the waterlase technology because his gum line was very uneven.

Dental impressions were taken to the lab will design his final smile that he chose by catalog. The lab provided templates of a new smile for the elaboration of his temporary teeth. His bite was changed along with the smile. Once his upper and lower teeth were in temporaries, dental implants were placed in the missing areas. After 3 months of the implant placement, final restorations over dental implants were placed. His bite and his smile were changed and we have another happy patient in Gables Perfect Smile!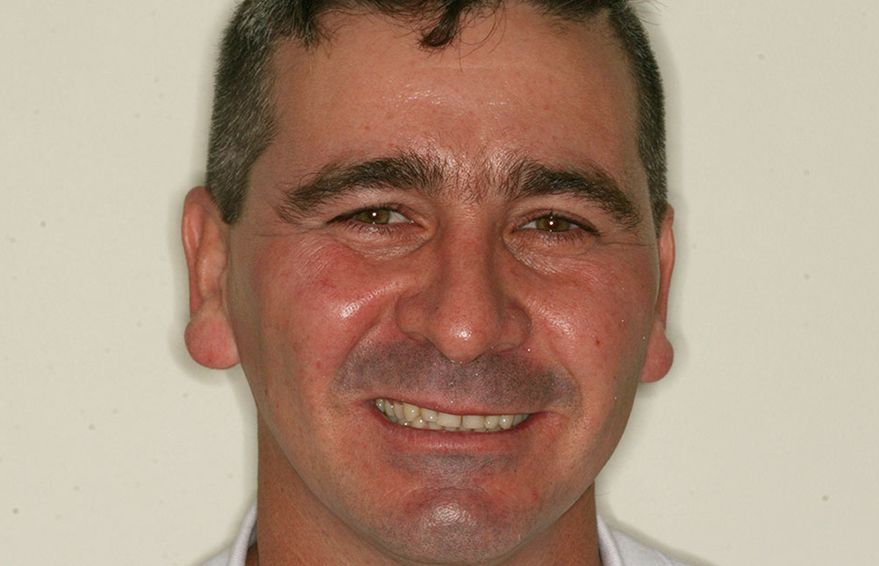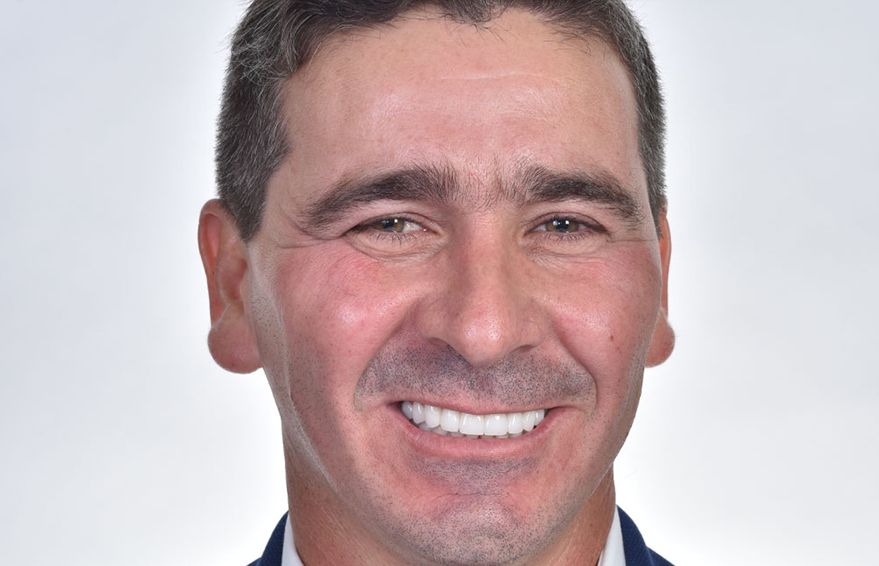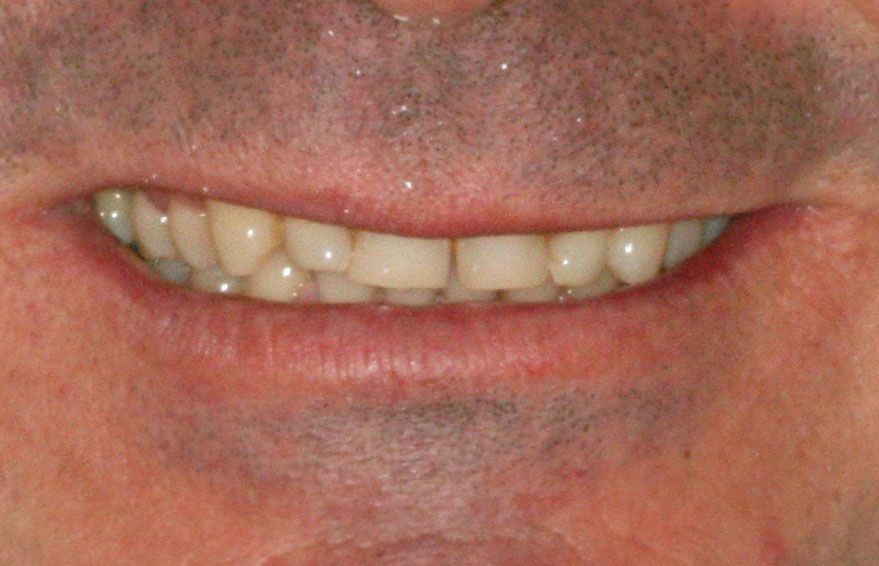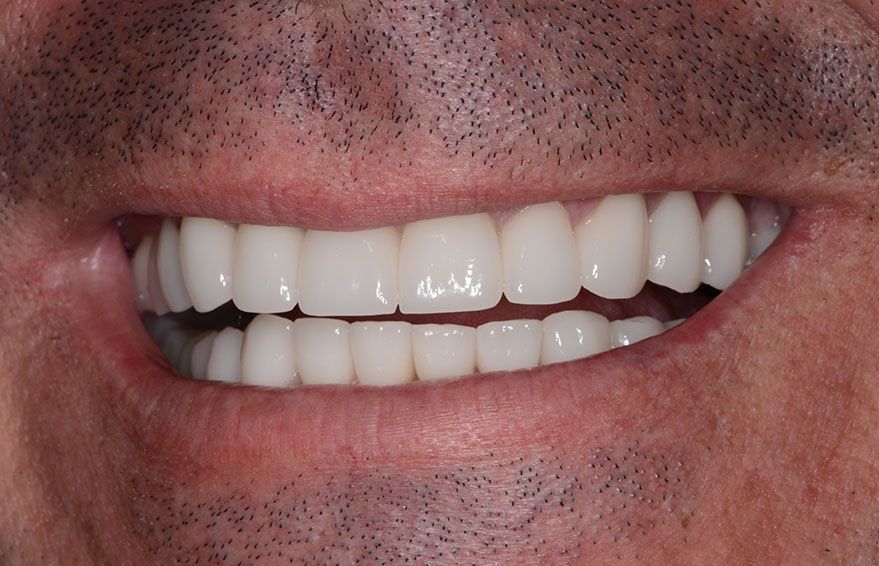 Patricia's Beautiful Smile
33 year old beautiful lady, visited Gables Perfect Smile with the expectation to fix her smile . She came with resin restorations done, and had a lot of issues with them due to her deep bite, she used to brake the resins often and suffer of a lot of sensitivity.

Patient had Invisalign treatment in order to fix her bite and close some spaces in the premolar area. After her bite was fixed patient selected her smile from a catalog and her smile was designed according to her new bite. Patient had no sensitivity and feel very comfortable.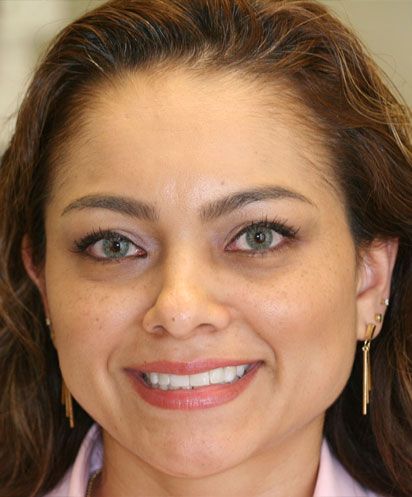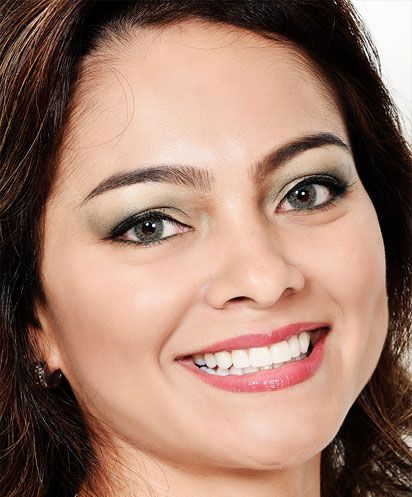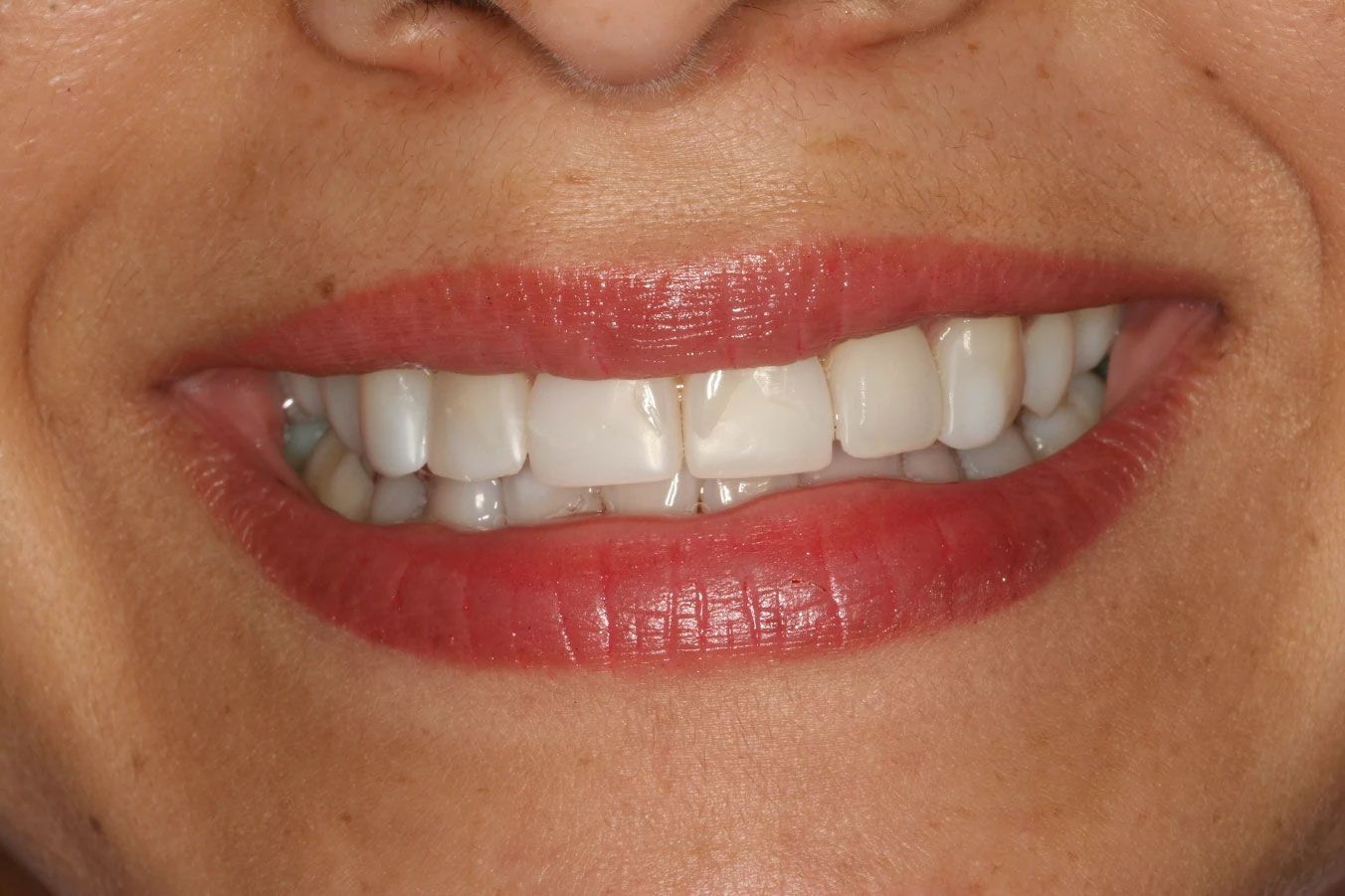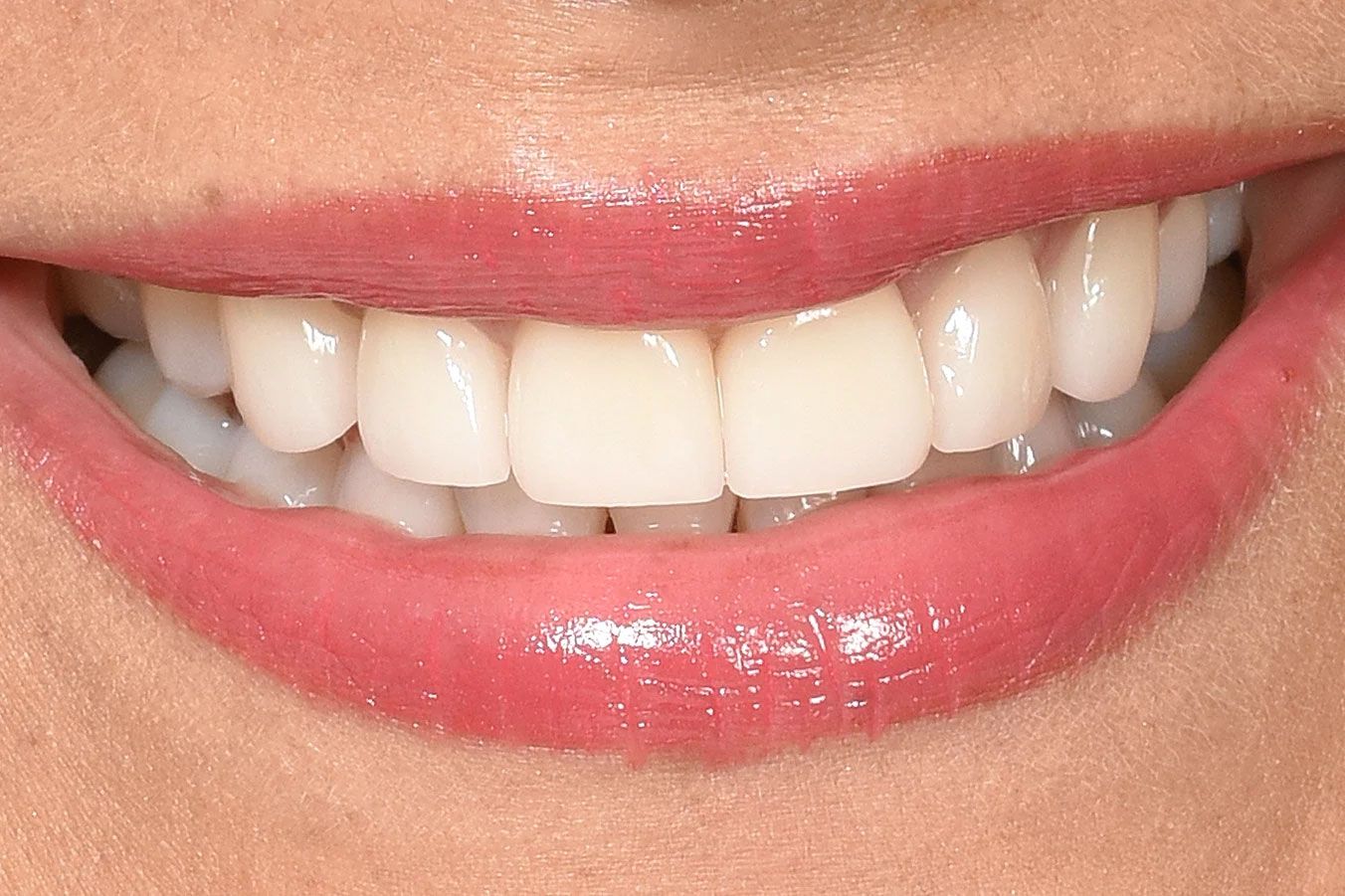 Stephanie's Story
Stephanie experienced intense trauma which fractured her teeth. She had multiple cracks all over her teeth, which even cracked her molars! In addition to the cracked teeth, there was nerve damage on one of the front teeth which required a root canal. Stephanie also needed one of the fractured teeth to be replaced with a dental implant.

With Dr. Ospina as Stephanie's dentist, Stephanie was able to choose her new smile from a catalogue. Stephanie was able to look through the types of smiles that she liked, and Dr. Ospina was able to design the smile to fit Stephanie's mouth properly.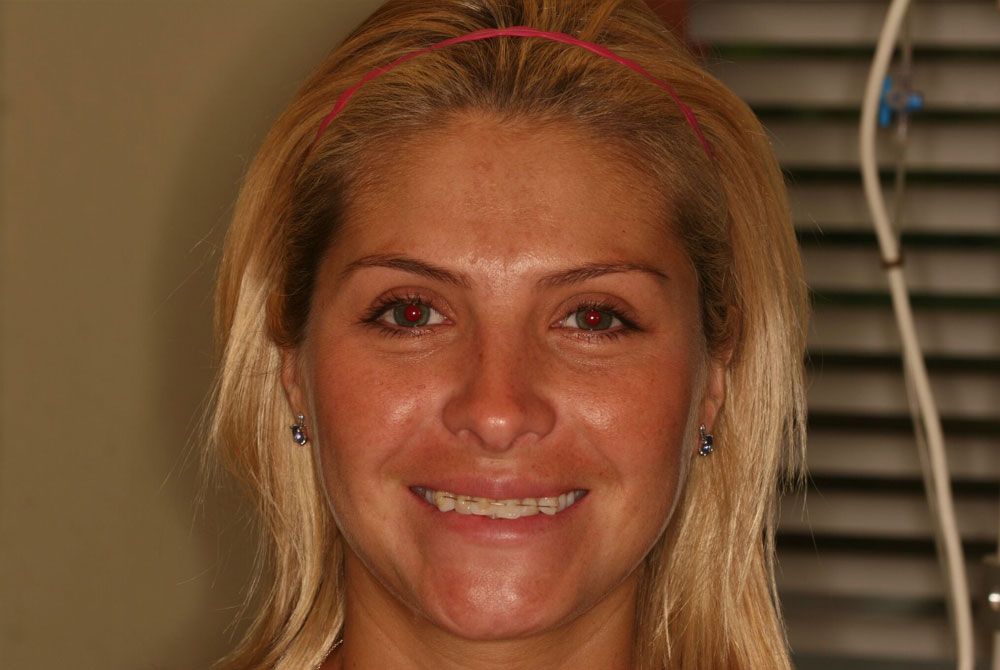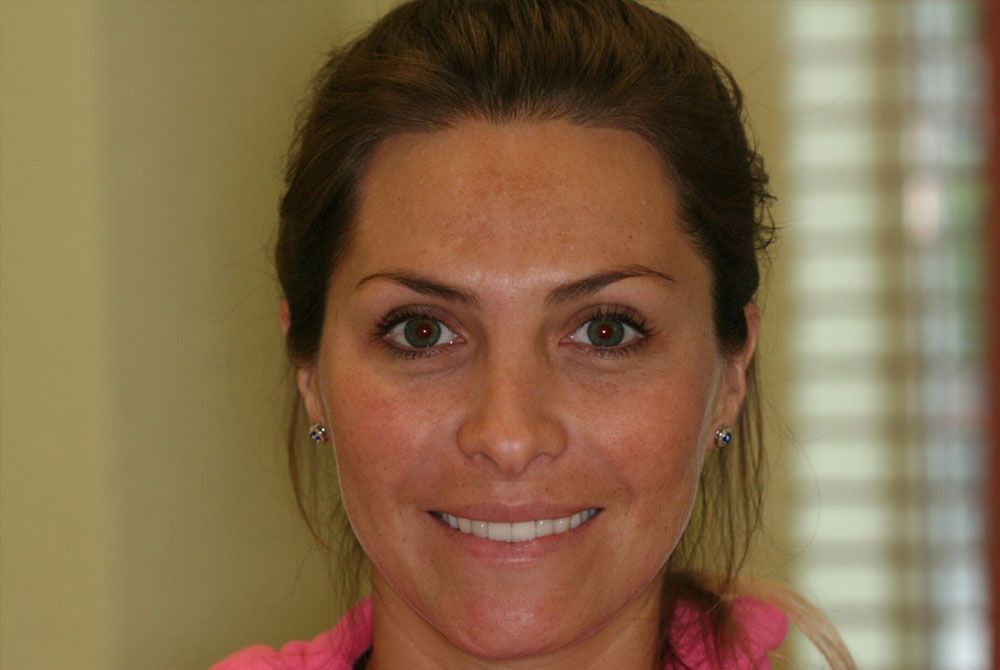 During the design and creation process, Dr. Ospina fitted Stephanie with temporaries that allowed her to modify and perfect Stephanie's smile. Stephanie was able to live with her look for a short amount of time, before deciding if it was the best fit for her. That's right—the patient does not have to be "stuck" with a smile he/she is not happy with. With Dr. Ospina, she makes sure that everything is perfect and that no detail is left to chance.
At Gables Perfect Smiles, you are the most important aspect to our practice. Dr. Gloria Ospina will make sure that you leave with the smile that you have always dreamed of, just like Stephanie. Right now, Stephanie still has a three unit bridge in place, which is temporary.
If you think that porcelain veneers might be right for you or someone you know, then feel free to give Dr. Gloria Ospina a call at Gables Perfect Smiles. During your consultation, Dr. Ospina will discuss all of your options for transforming your smile, and find which procedure will be best for you.

Whether it be teeth whitening, gummy smile surgery, or porcelain veneers, Dr. Gloria Ospina has the tools and technology to make your smile, shine its brightest.
Patient Story
A 42-year-old visited Gables Perfect Smile with the goal of establishing a perfect smile. He complained about his worn teeth that were now much shorter. While he had visited other dental offices, he did not feel confident with any of the treatment plans that were presented to him. He did not feel like he could proceed with any of the other dentists with certainty.

When this patient visited Dr. Gloria Ospina, he was immediately attracted to the smile opportunities at Gables Perfect Smile. Patients can look through a smile catalog and choose the ideal shape, size, color, and width for their new smiles. Even beyond just the catalog, Dr. Ospina then present the patient with a mock up of the smile. The patient can try out the model in their mouth before starting any treatments. This gives the patient the ability to see the smile design and see if it is a good fit for him or her.

In addition, this patient was also offered the latest dental technology—Waterlase. Waterlase is a laser treatment that can increase the length of teeth by removing extra gummy tissue. Digitally scanned impressions are also used to assure accuracy of the treatment.

The patient felt that Dr. Ospina was the best choice for his cosmetic dentistry needs because he knew exactly what the treatments would entail. There was no guesswork, the patient could see his smile before treatment started, and he knew about Dr. Ospina's high attention to detail.

The patient was very happy with his results, and can smile his most beautiful smile now.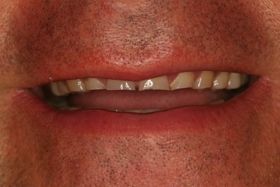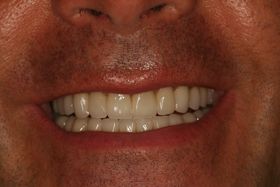 Transforming Your Own Smile
If you are looking for a smile transformation, and looking for a dentist who you can feel comfortable with, then look no further than Dr. Gloria Ospina. Dr. Ospina can help you achieve your dream smile, in less time than you ever thought possible.

You do not have to settle with your smile any longer. Contact Miami's Gable Perfect Smiles today to learn about how you can have your own smile success story!
Graciela's Story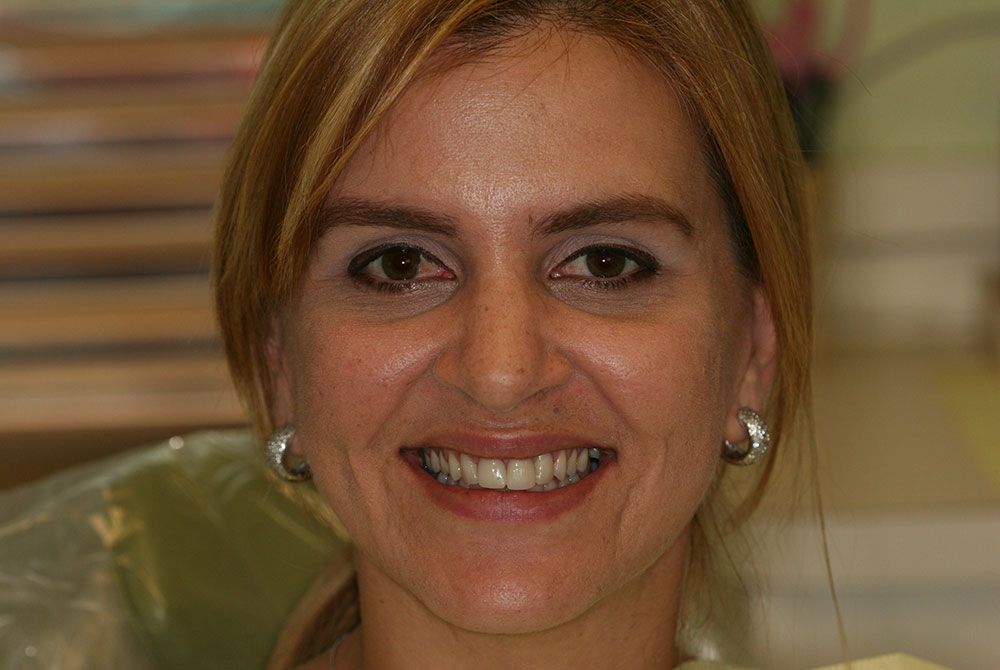 After a nightmare with her front teeth and suffering with re-cementing crowns and bleeding gums, Graciela found Gables Perfect Smile and since the very first day she went for an emergency visit she started seeing the beginning of the smile transformation. Her journey (laser treatment in her gums, temporary teeth, and final restorations) is being very pleasant and rewarding.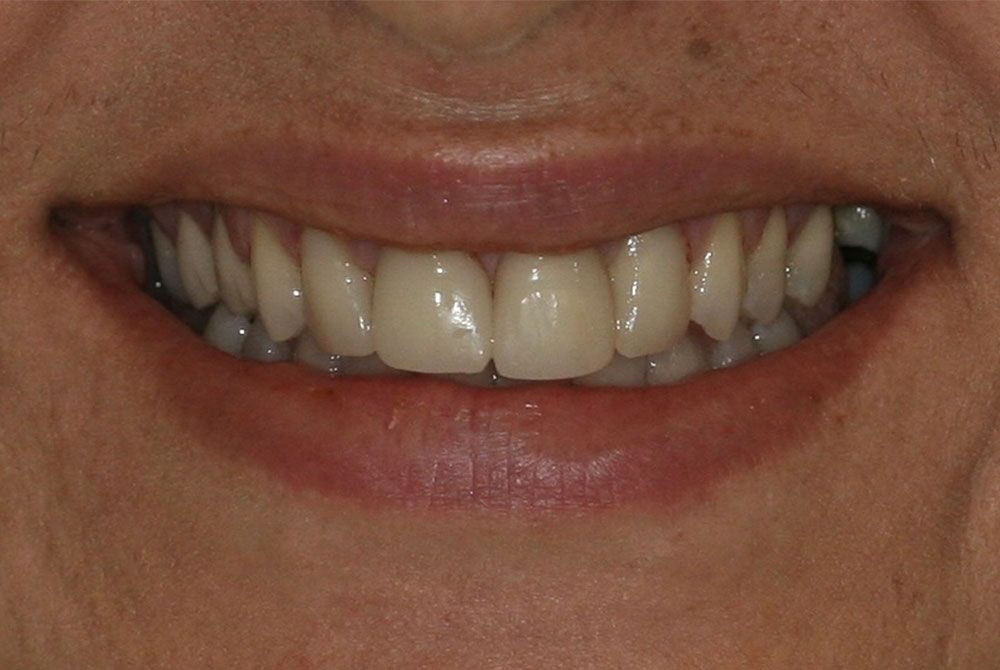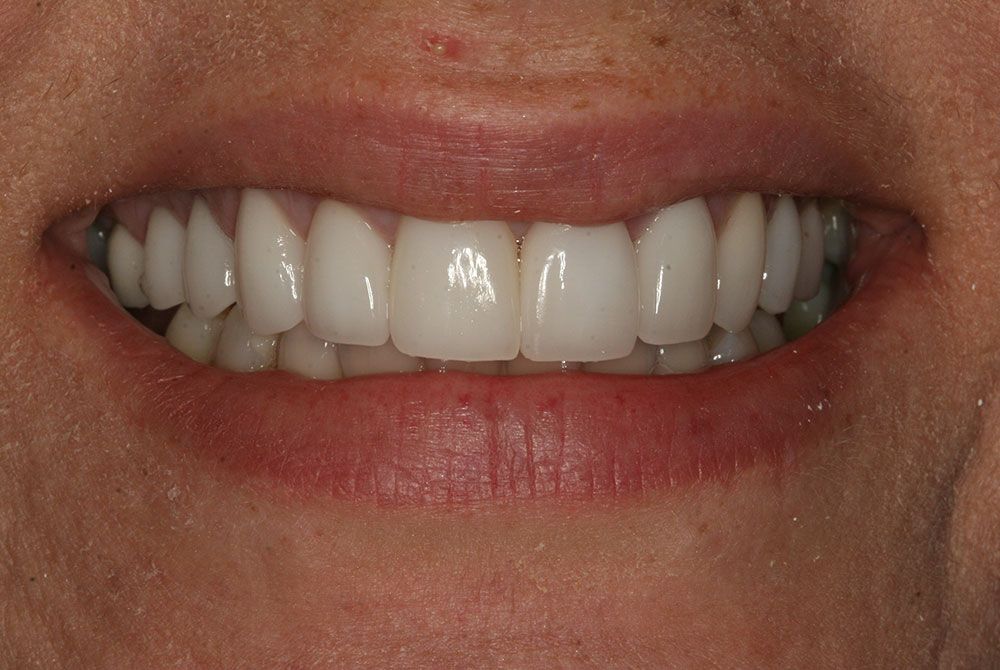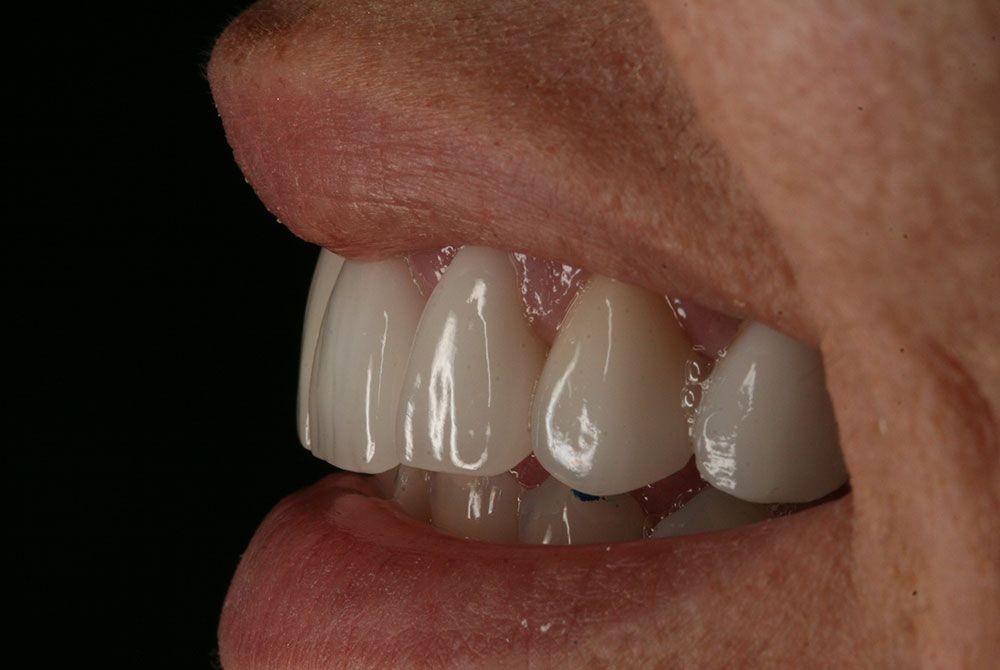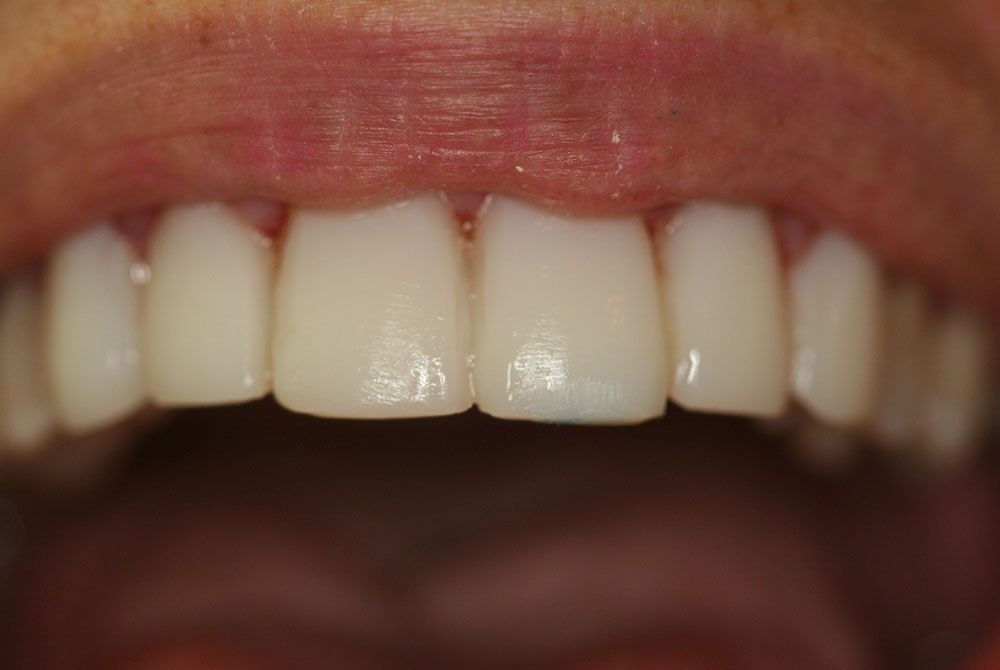 Ana Cristina's Story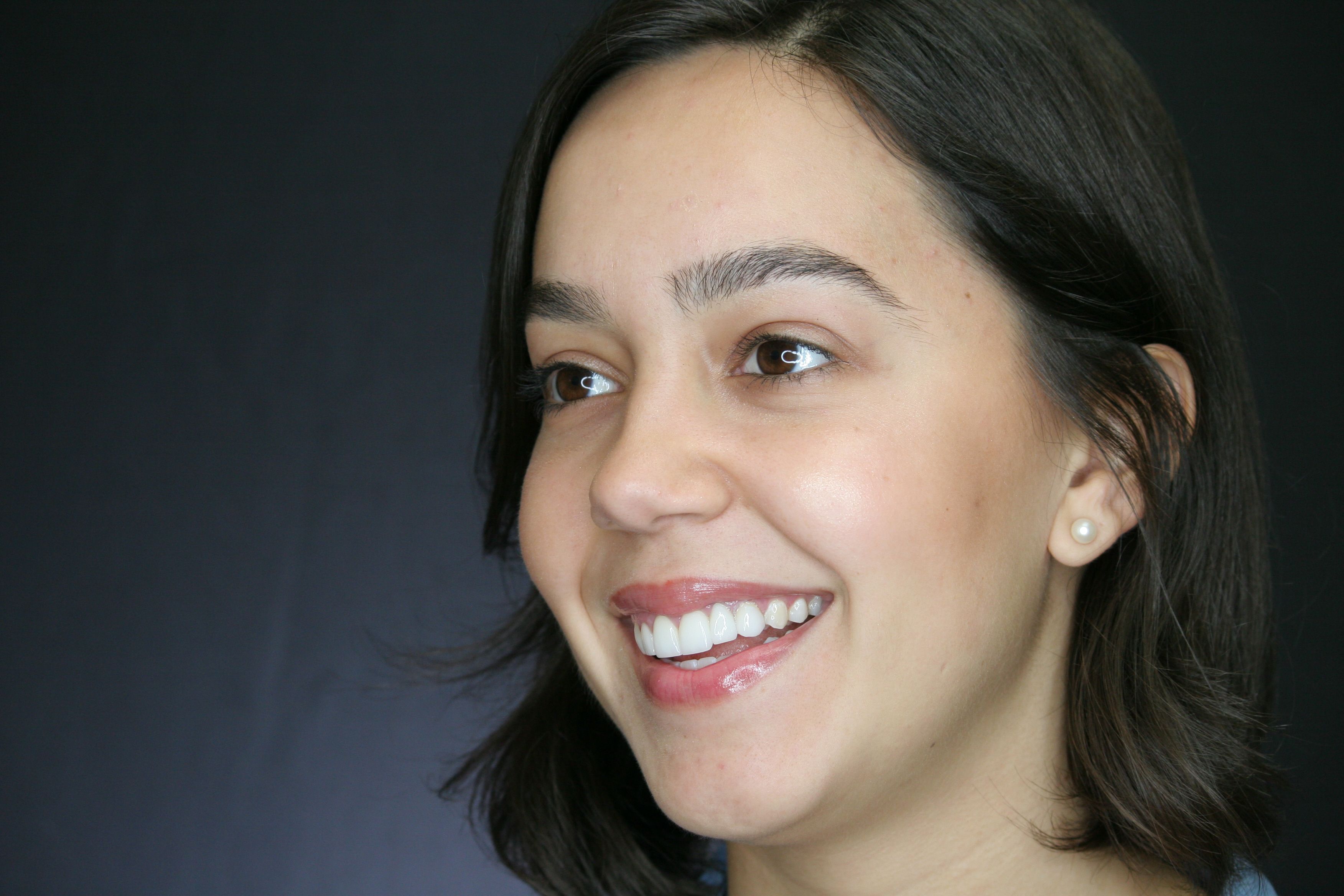 Finally her dream smile!!!
Due to defects in the enamel and uneven shape of her incisors, she decided to get porcelain veneers! She chose the color and design of her smile.
Smile makeover
Started at 12 years old
By Gables Perfect Smile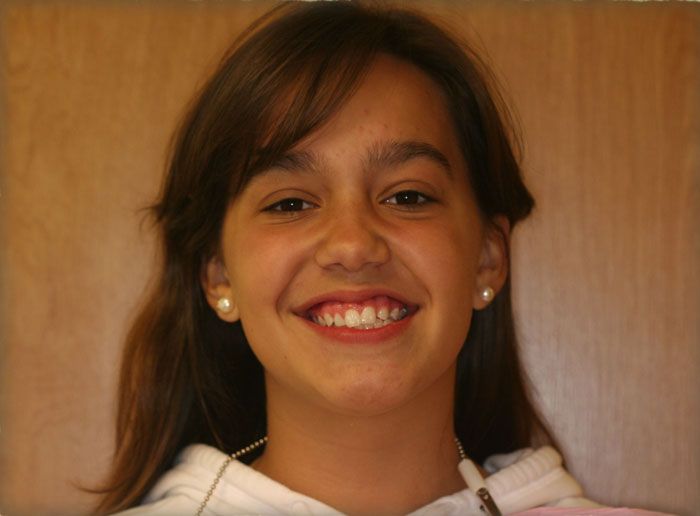 12 years old
Missing front tooth, Gummy Smile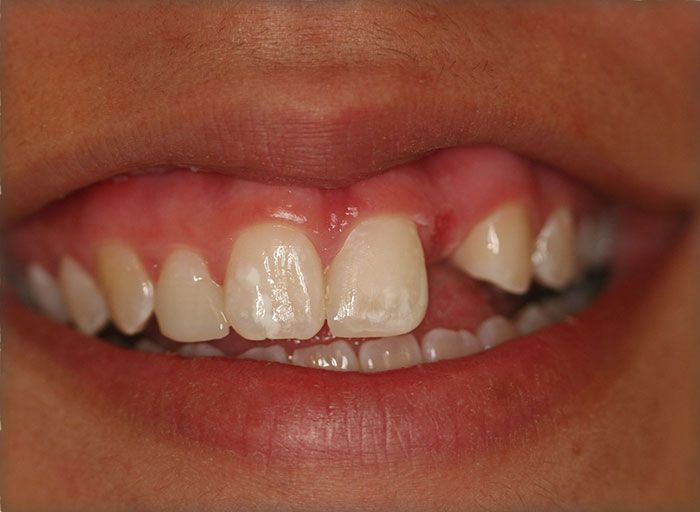 After Invisalign treatment
Creating space to replace missing tooth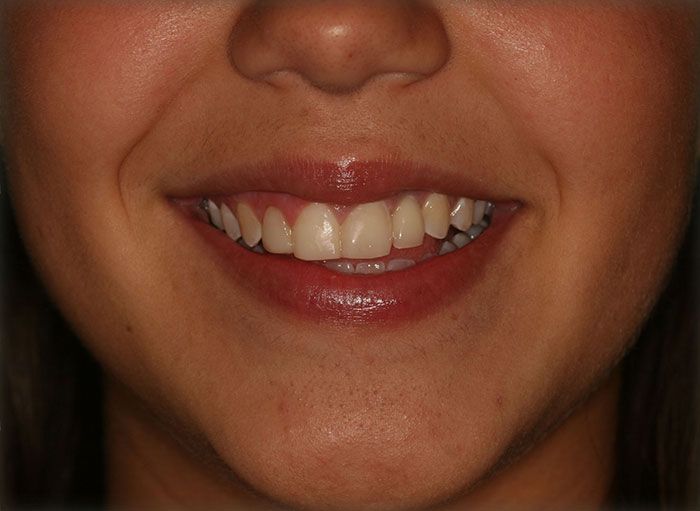 Dental implant in place restored
Gummy Smile treated with crown lengthening and lip Repositioned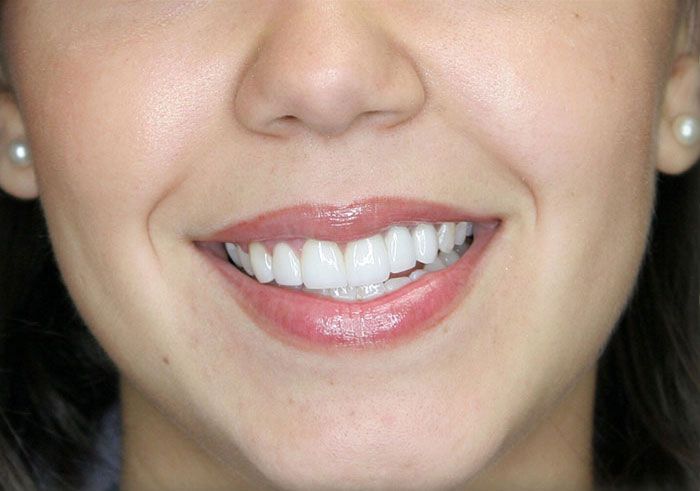 What she always wanted!
Whiter teeth, beautiful teeth!!
Before & After Gallery
Our doctors have helped people just like you enhance their smiles and their self-esteem. Visit our smile makeover gallery to view before-and-after images featuring some of our most dramatic smile transformations.